Sneaker prices are higher than they've ever been. There are $400 Air Jordan, $720 auto-lacing Nike sneakers, and Kanye West's Yeezy Boosts go for as much as $350. But the sneaker resale industry, even with these steep price tags, is booming. And people are shelling out serious coin for athletic shoes.
A few years ago, StockX CEO Josh Luber estimated that the sneaker resale industry had bit a billion dollars, and it's only growing. His company is a stockmarket for shoes and gives the average resale values of popular sneakers, making it possible to find out which shoes fetched the highest aftermarket values this year.
It comes as no surprise that Adidas had several sneakers that are going for large amounts right now. Pairs of the VLONE x Nike Air Force 1 that debuted at ComplexCon allegedly went for $90,000 on eBay, although the sales couldn't be verified. Even with that, the Nike Mag released this year, as well as some very limited and special Adidas NMDs. Here are the sneakers that released in the past 12 months and are reselling for the most money right now.
10. Adidas Yeezy Boost 350 "Pirate Black" (2016)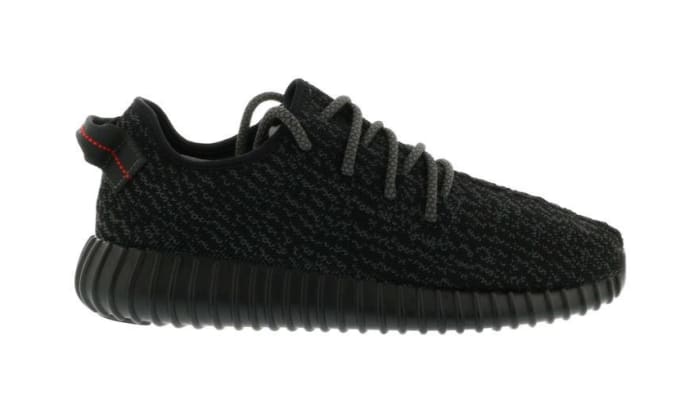 Original price: $200
Resale value: $1,264
The Adidas Yeezy Boost 350 was one of the biggest sneaker storylines of 2015, and it continued in 2016 with the re-release of "Pirate Black" version of the shoe. The sneakers were slightly different than the first run, but they drew the same sort of hype, even if Adidas supposedly made more pairs this time around.
9. A Bathing Ape x Adidas NMD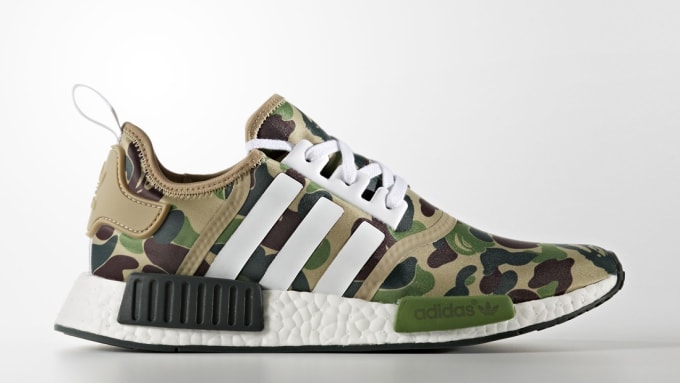 Original price: $150
Resale value: $1,309
Did anyone actually get to buy A Bathing Ape's collaboration with Adidas on the NMD at retail? It still remains a mystery, and that's partly why they're going for a grip on the secondary market.
8. Adidas Yeezy Boost 750 "Glow in the Dark"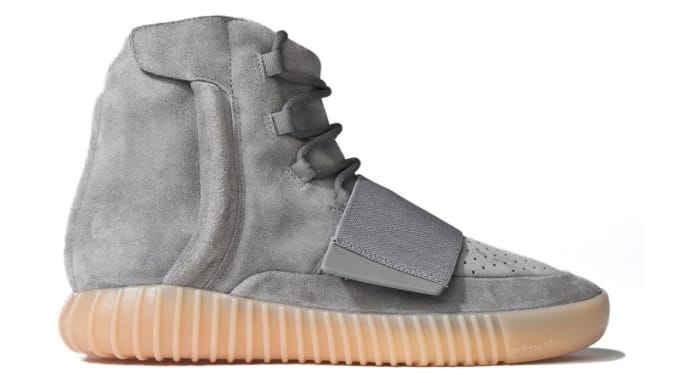 Original price: $350
Resale value: $1,565
You'd be hard pressed to find people outside of celebrities, rappers, or Instagram Cool Guys wearing the Adidas Yeezy Boost 750, and that's mainly why they still resell for a lot of money.
7. Adidas 3D Runner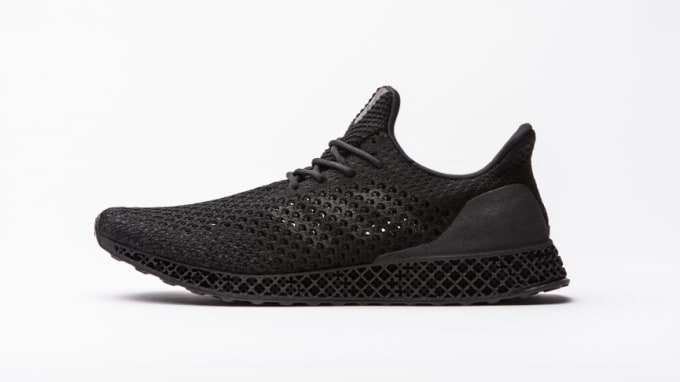 Original price: $333
Resale value: $1,601
Adidas sold its first 3D printed sneaker this year, but the brand only made 333 pairs, which means you'll have to pony up some cash for a pair.
6. Air Jordan 1 "Satin"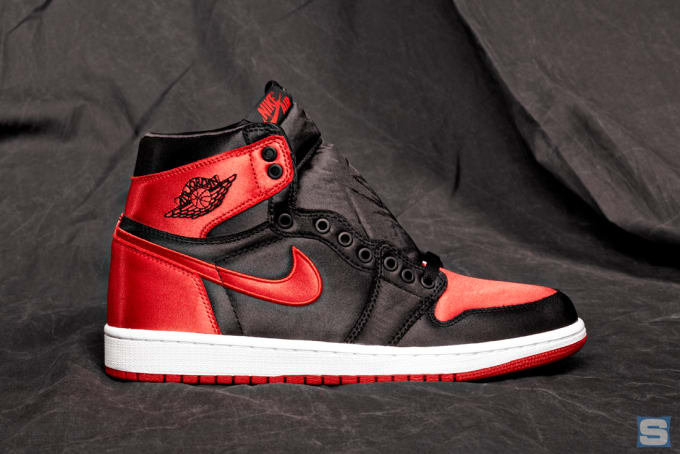 Original price: $175
Resale value: $1,955
The "Banned" Air Jordan 1 came back this year, but Jordan Brand also re-released a "Satin" version of the sneaker. There were only 501 pairs made, though, which is reflected in the resale price.
5. Adidas NMD "Red Apple"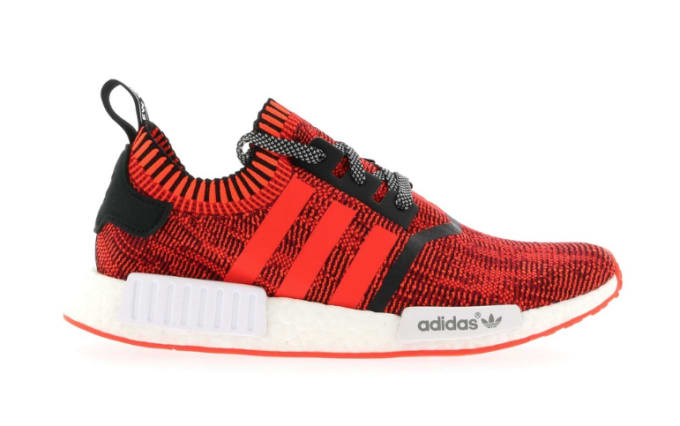 Original price: $170
Resale value: $2,327
New York City got its own NMD this year, and it was one of the most limited renditions of the shoe in 2016, with 200 pairs produced. You had to get them through the Adidas Confirmed app, which made them one of the toughest releases to get your hands on.
Source: Complex Sneakers